Greetings & Salutations,
​
My name is Ms. Angela Thornton aka the Scholarship Oracle, who is here to help students get the best financial opportunities into college. I am certified guru in the scholarship world because a I have a database of 5 years worth of information. In addition, I've written a book on how easy it is to get financial money for college even as young as 13.
Thank you for allowing me to be apart of your success. I am Angela Thornton, a sincere and dedicated professional who love helping people get to their next level of success. Whether you're an individual or a business, my goal is to make sure you receive some very good information that can help you even better on your journey.
​
As an undergraduate I worked hard to receive 2 different Bachelor Degrees from 2 different colleges. One being a Bachelor of Social Work at Texas College. The other one is a Bachelor of Communications at Prairie View A&M. I formed many relationships throughout the state of Texas. I was even bless to join an amazing sorority Delta Sigma Theta Sorority Inc. Became a great member of the U.S. Women's Chamber of Commerce and Dell's Women Entrepreneur Network. Even expanded my horizons by joining the Texas Association of College Admissions & Counseling.
​
I am a dedicated analyst and researcher of knowledge, including a 5-year database of scholarship information. Whether you're going to college here in the Texas or in other states. I have the capacity to help you achieve your educational goals. So be sure to check out my links below. And If you would like to setup a meeting with me please go to my contact information below.
​
Angela's Thornton
​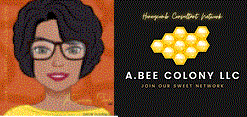 There are 5 different ways I can be important to your overall success.
SCHOLARSHIP GUIDE
GRADE: 7th - 12thgrade ( 5 years of scholarship info)
IDEAL: Middle School and High School Students
READY TO START A BUSINESS?
Certified Talent & Brand Management Company
Let my success...be your success!
HOW MUCH MONEY DO YOU NEED?
Find money for you to go to college.
DON'T WAIT...SIGN UP NOW!
EduMind offers review prep courses for professionals for architects, project managers, nurses, immersive technology students to prepare and pass their exam to get their professional license. These are Live Online and Ondemand courses that we offer all over the United States.
School of PE (division of Edumind) offer review courses for current Bachelor of Science in Engineering to prepare them to get their FE (Fundamentals of Engineering) and then PE (Professional Engineer) license. We offer other engineering review courses as well in many different disciplines.
I'm always looking for new and exciting opportunities. Let's connect.